Seagate has unveiled its latest innovation in data storage, the world's first 8TB hard drive, which is now being shipped to enterprise customers. This development marks a significant advancement in the competition with rivals like Western Digital, known for using helium technology to enhance drive capacity.
The new 8TB drive from Seagate is designed in a 3.5-inch form factor, with a primary focus on enabling corporate data centers to create denser storage arrays for various applications, including cloud content, object-based storage, and data backups.
John Rydning, IDC's research vice president for hard disk drives, highlighted the importance of this release, stating that "Public and private data centers are grappling with efficiently storing massive amounts of unstructured digital content." He emphasized that Seagate's 8TB HDD offers IT managers an attractive option for improving storage density in data centers, especially for handling the rapid growth in enterprise storage demands.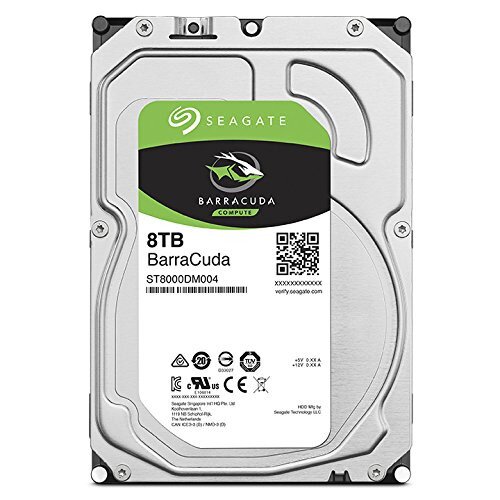 Just a few months prior to this announcement, Seagate had introduced its first 6TB enterprise-class hard disk drive, which boasted a 28% speed improvement over its previous 4TB drive.
In the same timeframe, Western Digital's HGST subsidiary had made waves in the industry by introducing the first 6TB helium-filled Ultrastar He6 drive. By using helium, WD significantly increased drive capacity by 50%, while also achieving a 23% reduction in power consumption and a 38% reduction in overall weight compared to previous 4TB drives.
Although Seagate's 8TB drive does not employ helium technology, specific details about the enhancements in areal density on the disk platters have not been disclosed yet. The company has only stated that this information will be shared soon.
Seagate had previously adopted shingled magnetic recording (SMR) technology to increase drive capacity beyond 4TB. SMR technology allows Seagate to increase bit density on its platters by over 25% by overlapping data tracks on a platter, akin to shingles on a roof. This approach has proven effective in boosting storage capacity.
Seagate's 6TB hard drive, introduced earlier, also utilized SMR technology and increased areal density from 831Gbits per square inch in the previous 4TB drive to 1 terabit.
Furthermore, Seagate has emphasized that its new 8TB Enterprise Capacity 3.5 HDD offers increased system capacity while requiring fewer components and delivering lower power consumption. This drive claims to offer the best watts-per-gigabyte ratio for enterprise bulk data storage.
Seagate is currently shipping these drives to select customers and anticipates wider availability in the next quarter.