Over the years, Google has unveiled a plethora of doodles to commemorate various occasions. On occasion, this search engine giant has exceeded our expectations by introducing some captivating doodle games. Below, we've curated a list of the finest doodle games created by Google, all of which are accessible for play right now.
Most of these games are designed for quick entertainment and can be completed in a matter of minutes, making them perfect for passing the time on your commute or during moments of boredom. This list is presented without any particular ranking. Additionally, you might want to explore our other article highlighting intriguing Google Easter Eggs.
Top 20 Popular Google Doodle Games
Doodle Champion Island Games: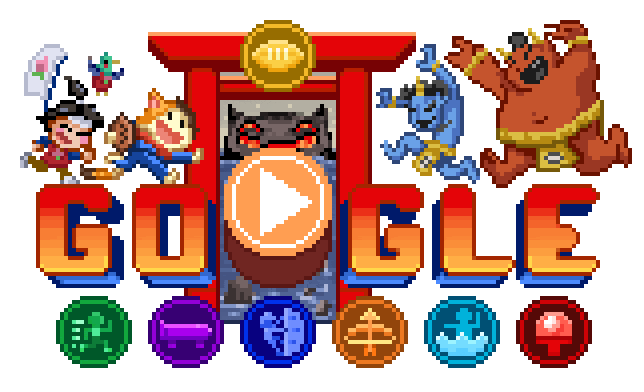 This sprawling doodle game, crafted by Google, stands as one of the largest. To celebrate the Tokyo Olympics, it features a classic RPG-style gameplay with numerous mini-games. Your objective is to conquer all sports champions across the island map and obtain the seven sacred scrolls. Hidden challenges await discovery across Champion Island, making it one of the premier Google doodle games.
Cartridge Style Google Doodle Game: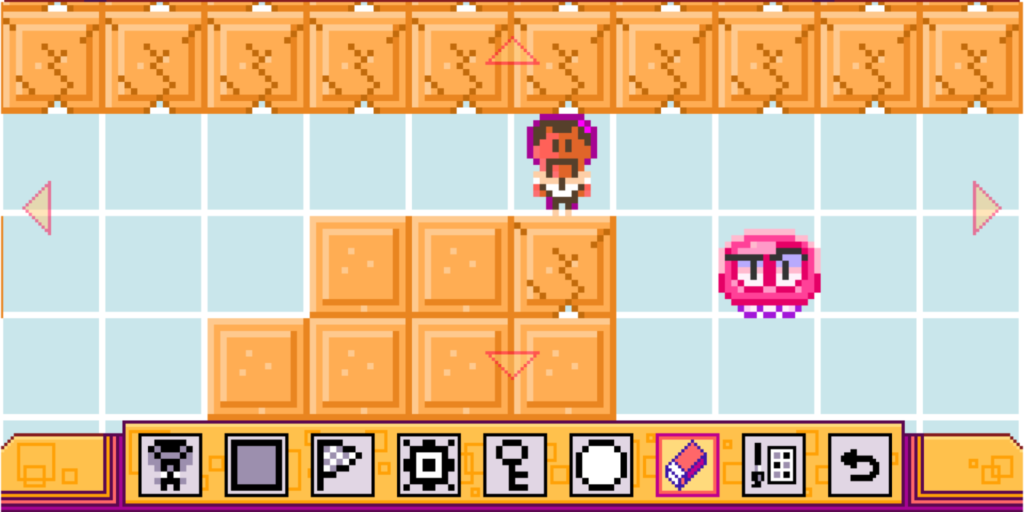 A recent Google Doodle lets users construct their own video games from scratch. Commemorating Gerald "Jerry" Lawson's 82nd birthday, the inventor of video game cartridges, this game offers five pre-made cartridge games and allows users to design their own levels using an editing feature, reminiscent of the Super Mario Maker series.
Google Pac-Man Doodle Game: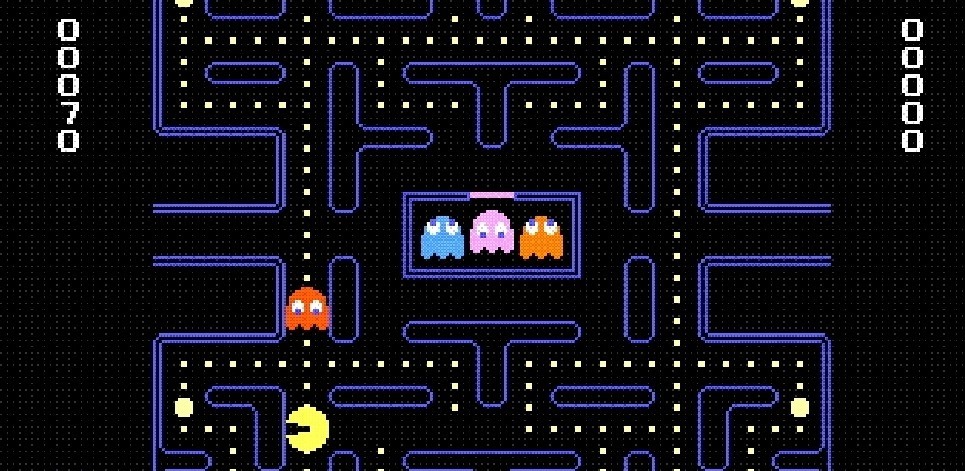 Pac-Man, a beloved classic, can be played by simply searching its name on Google. The website will display the PAC-MAN Doodle on a Google-style map, which you can navigate using your keyboard's arrow keys. You can even enjoy a multiplayer experience by clicking "Insert Coin" twice to play as Ms. Pac-Man.
Magic Cat Academy:
Step into the wizarding world and engage in magical duels in this fast-paced game. You'll draw specific shapes to combat ghosts, adding a unique twist to the doodle game experience. Despite its straightforward premise, this game offers a challenging experience. Google featured it twice, both times coinciding with Halloween.
Quick, Draw!: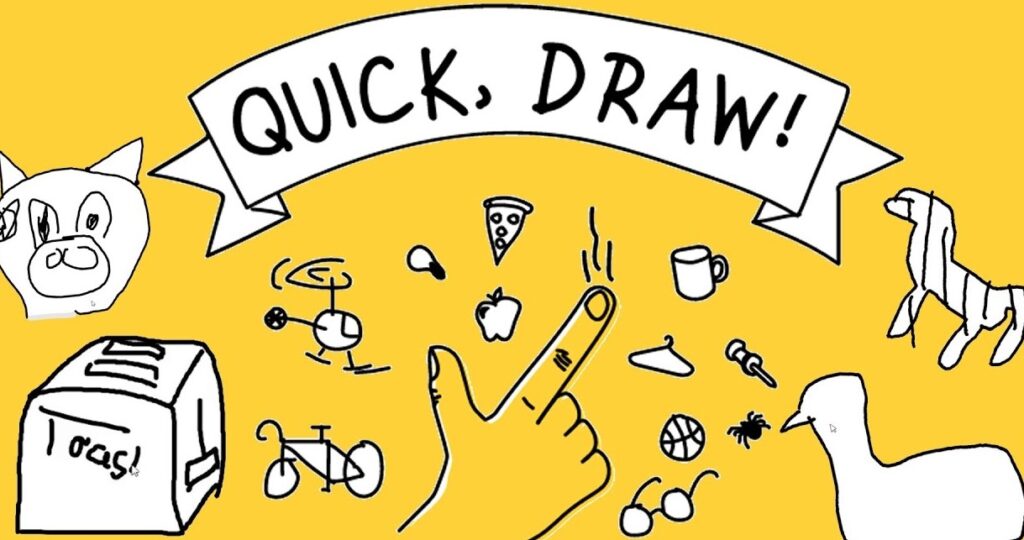 While not a doodle game, Quick, Draw! deserves a mention for its excitement. Google's experiment allows users to play Pictionary against an AI neural network. You'll receive a word to draw, and the AI will attempt to guess what it is.
Doctor Who Doodle Game:

Doctor Who enthusiasts can indulge in this entertaining Google doodle game released on the show's 50th anniversary. Choose your favorite Doctor iteration and navigate the game, strategizing to evade enemies and utilize the environment.
Pangolin Love (Sonic-like game):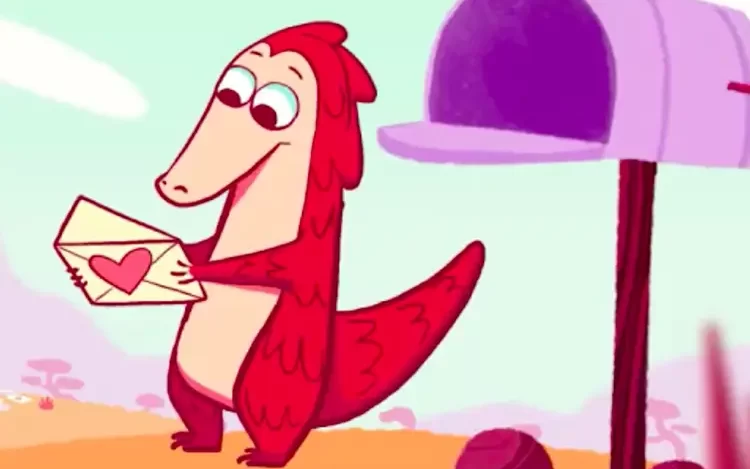 Fans of Sonic the Hedgehog will appreciate this doodle game, reminiscent of the classic platformer. Released on Valentine's Day 2017 to raise awareness about endangered pangolins, you control a Pangolin in search of flowers to impress its mate. Collect flowers, akin to collecting coins in Sonic, and aim for a high score using the arrow keys.
Pony Express: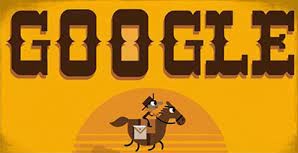 Google introduced this doodle to commemorate the 155th anniversary of the historic Pony Express. In the game, players become horse riders tasked with delivering letters from California to Missouri while avoiding obstacles like cacti. The primary goal is to collect 100 letters.
Savoy Ballroom: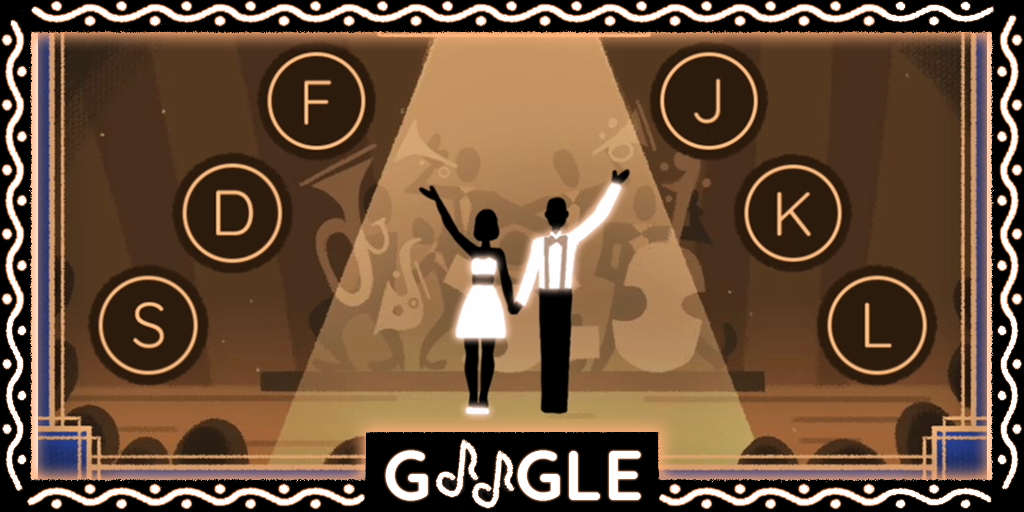 Celebrating swing dancing, Savoy Ballroom is an entertaining rhythmic doodle game. Players must press keys at precisely the right moment to match the musical notes, following the rhythm. A white circle aids in timing your key presses with the musical notes.
Google Rubik's Cube Doodle Game:

Remember the iconic Rubik's Cube? Google released a Rubik's Cube doodle game in honor of its 40th anniversary in 2014. While the interactive version is no longer accessible, you can still play it through Chrome Cube Lab.
Loteria Google Doodle Game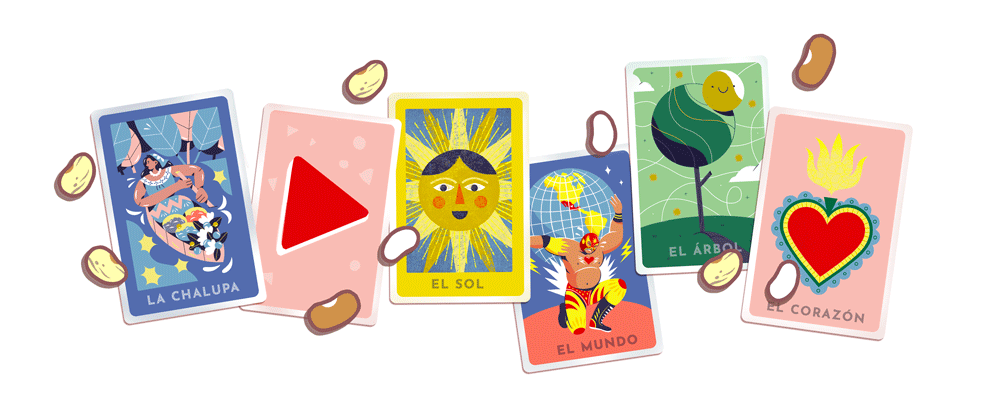 Loteria is a traditional Mexican card game, akin to Bingo. An announcer reveals a card that players must mark. However, winning requires fulfilling specific conditions, such as completing a row or column of cards.
Note: You can engage in a random match with strangers or invite friends by sharing a link.
The Great Ghoul Duel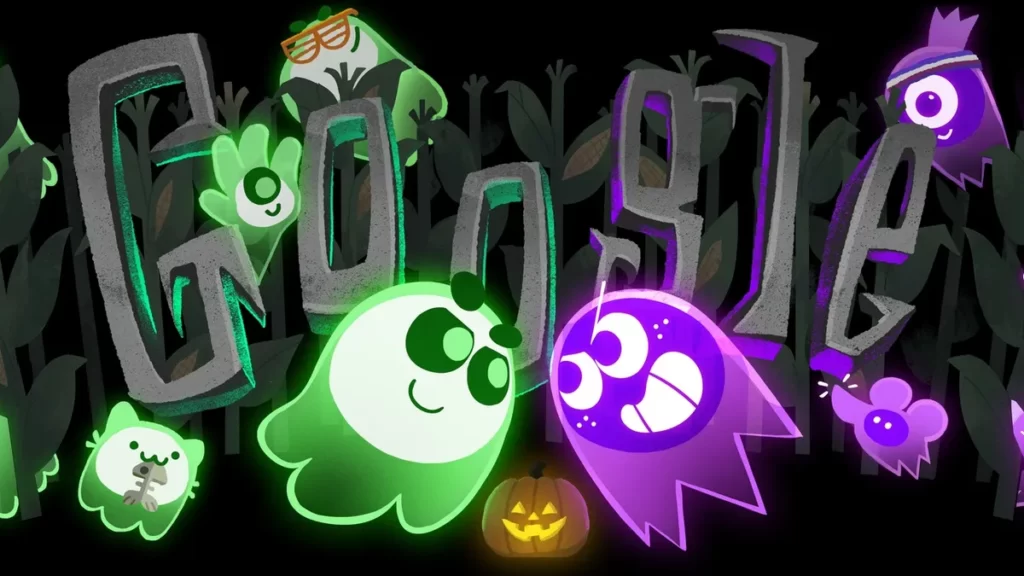 The Great Ghoul Duel is another multiplayer Doodle game that accommodates up to eight players. It debuted on Halloween 2018, embracing the festive spirit. Players can form two teams with a maximum of eight members each. The goal is to collect as many souls as possible and transport them back to your base for potent upgrades. There's also a sequel released on Halloween 2022.
Google Doodle Music Games
Music plays a prominent role in several Google Doodle games, and here are some of the finest selections. Players have the opportunity to create their own melodies using various instruments and craft their compositions. So, let's dive in.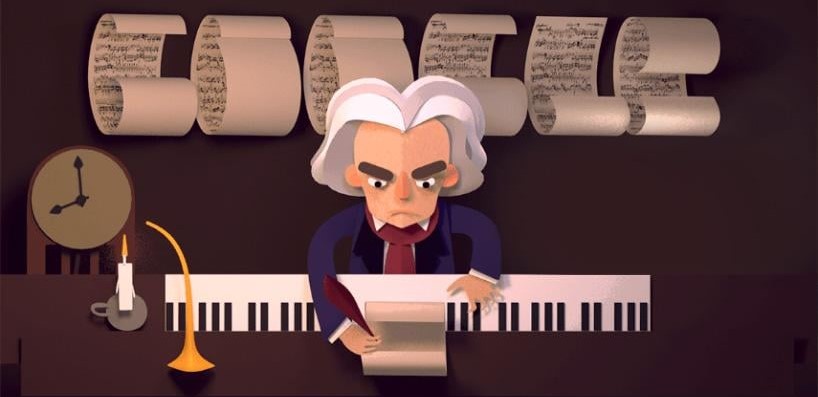 Hip Hop
Ever wondered what it's like to be a DJ? With this Doodle game, you can create your mixtapes and groove to your favorite beats. Launched in 2017 to commemorate the 44th anniversary of Hip Hop's birth, you can blend classic albums and craft your music with this game.
Rockmore
Rockmore, released in 2016 to celebrate Clara Rockmore's 105th birthday, lets you explore the theremin, a gesture-controlled electronic musical instrument. In this game, you learn to play the theremin and experiment with various musical notes.
Note: You can fine-tune settings to adjust the key, scale, octave, and waveform.
Fischinger
Fischinger, another music-themed game honoring Oskar Fischinger's 117th birthday, empowers users to create their visual music compositions. This Doodle provides a broad range of settings for customizing presets, tempos, tones, keys, and more.
Google Doodle Sports Games
Over the years, Google has introduced numerous Doodle games inspired by traditional sports. Here are a few noteworthy examples:

Baseball:
released in 2019 to mark the July 4th holiday.
Cricket:
Honoring the 2017 ICC Champions Trophy.
Soccer:
Introduced in 2012, where you take on the role of a goalkeeper.
Basketball:
a piece of the interactive doodles for the 2012 Summer Games.
Hurdles:
Also part of the 2012 Summer Games interactive doodles.
Slalom Canoe:
Another entry from the 2012 Summer Games interactive doodles.
These are the top Google Doodle games available for play right now. We'll continue to add new Doodle games to this list as they're released. In the meantime, users can explore the best unblocked games for free play at school or work.
Frequently Asked Questions (FAQs) about popular Google Doodle games:
What are Google Doodle games?
Google Doodle games are interactive and often themed mini-games or animations that replace the Google logo on the search engine's homepage to commemorate special events, holidays, or historical figures.
How can I access Google Doodle games?
To play Google Doodle games, simply visit the Google homepage on the day when a Doodle game is featured. Click or tap on the Doodle, and it will lead you to the game.
Can I play Google Doodle games on mobile devices?
Yes, most Google Doodle games are designed to be accessible on both desktop and mobile devices, making it convenient to play on smartphones and tablets.
Are Google Doodle games available year-round?
No, Google Doodle games are typically available for a limited time, often only on the day of the event or holiday they are commemorating. Some games may be archived and accessible through Google's Doodle archive.
Can I play Google Doodle games after they have been featured on the homepage?
Yes, some Google Doodle games are archived and can be played even after the initial event has passed. You can access these archived games on the Google Doodle archive page.
Are Google Doodle games educational?
Some Google Doodle games have educational elements, such as teaching historical facts or introducing players to scientific concepts. However, not all Doodle games have an educational focus.
Are Google Doodle games multiplayer?
Some Google Doodle games offer multiplayer options where you can play with friends or random players online. For example, games like "The Great Ghoul Duel" allow for multiplayer gameplay.
Are there any hidden secrets or Easter eggs in Google Doodle games?
Yes, some Google Doodle games have hidden features or Easter eggs that can enhance the gaming experience. Players often enjoy discovering these secrets while playing.
Are Google Doodle games available in all countries?
Google Doodle games are typically accessible worldwide, but their availability may vary based on the event or holiday being celebrated. Google aims to make them accessible to a global audience.
Can I suggest ideas for future Google Doodle games?
Google occasionally accepts suggestions and submissions for Doodle ideas from the public. Keep an eye out for any official announcements or contests related to Doodle submissions.
Remember that the availability and features of Google Doodle games may change over time, so it's a good idea to check the Google homepage and the Doodle archive for the latest information and games.