Today I am going to discuss about Top 5 Best Free Antivirus for Windows 10 & 11 in 2022. Free antivirus software offers essential protection, while premium antivirus offers enhanced protections. "Basic" changes on a company-by-company basis, but most antivirus companies offer malware scanning and removal and limited internet protection like site blocking. Typically, this free software is limited to Windows systems. Premium antivirus programs offer a slew of advanced features, enhanced malware protection (including phishing and ransomware protection), and support for multiple operating systems. Knowing free software is more straightforward, we will be looking at three areas of free antivirus software: security, performance, and ease of use.
Before we get into our free antivirus review, I'd like to tell you about a browser-based security option. I discovered while fighting off internet trolls on the fields of Reddit: Guardio. Guardio also blocks phishing attempts by blocking harmful sites before you ask them. The company also works as an information leak monitor to track if any of your data has been leaked onto the dark web. So, let me emphasize; Guardio isn't an antivirus, but it protects your data right on the browser level. Your browser-based information is pretty much everything. This data protection includes passwords, users, addresses, and credit cards, all important stuff. For convenience, Guardio will automatically block malicious extensions and stop unwanted notifications.
5. Windows Defender Antivirus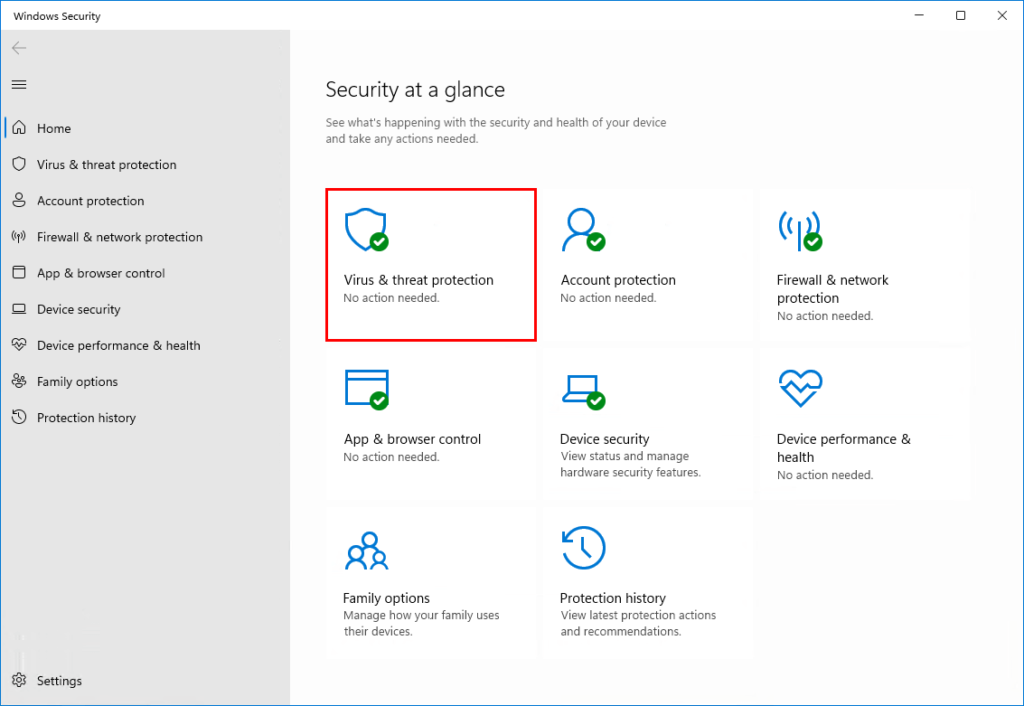 Now that we've made sure your device is protected at the first line of defense, let's review the first free antivirus on our list: Windows Defender. So we start with the basics: Windows Defender is built into every active Windows system. Looking into AV testing, it has been a top product since 2020. It has earned perfect scores across the board for all three levels for some time, which is a significant improvement from five years ago.
So when it comes to security and malware protection, it is excellent. However, it makes no attempts to protect you elsewhere; it asks you to download the Edge browser, a marketing ploy, giving it three out of five on security. It's integrated with every Windows device regarding ease of use. So you don't even need to install it. Those familiar with using Windows will find it easy and familiar. So it's got a five out of five on ease-of-use. Windows Defender also has a health & performance page, giving you helpful tips on what you need to speed up your computer. It is also optimized for Windows systems but will slow you down if you try and run deep scans, giving it four out of five regarding performance.
4. Kaspersky Antivirus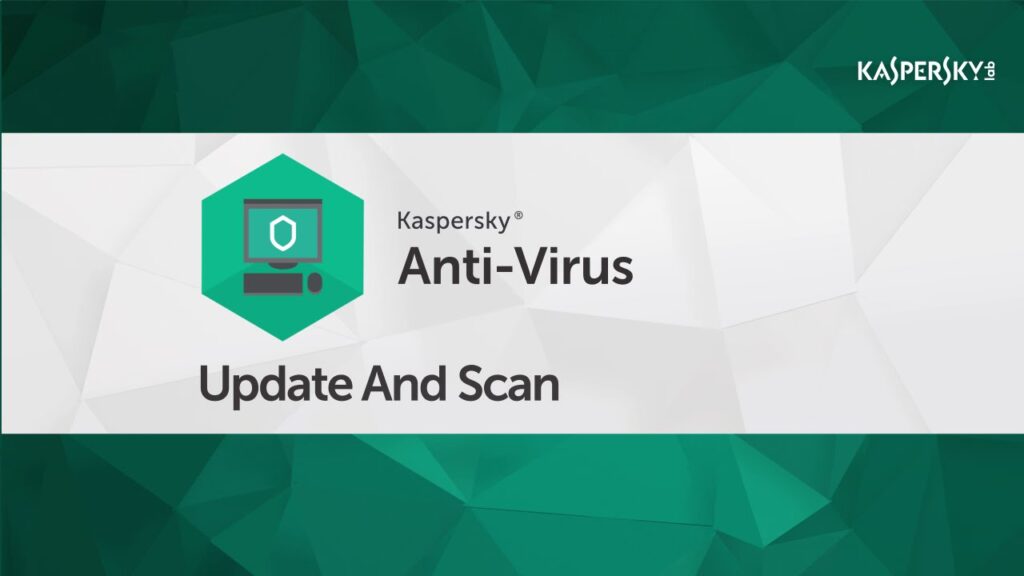 The following antivirus, Kaspersky, is in a tricky spot. It has been a top-performing antivirus on AV Testing since 2016. It also defends against dangerous sites with free browser protection. However, Kaspersky has some questionable connections that drive it down on the list. Considering global developments, Kaspersky has been identified as a security risk based on news from the German Federal Office for Information Security.
Kaspersky hasn't been identified for specific incidents yet, but the lack of communication in response to this issue speaks volumes, giving them a one out of five regarding security. It also offers more widespread support for mobile and Mac devices. Across those devices, Kaspersky is known for having a high-performance scan. It doesn't drop your speed and won't take up much space. So you can do other things while waiting for your virus protection to work. Even the deeper scans don't suffer, getting five-out-of-five rating. Kaspersky also supports a pretty simple interface, Ideal for free software. However, as you might imagine, most of that screen is worthless unless you give them money. So with a quick look, they get a four-out-of-five rating.
3. AVG Antivirus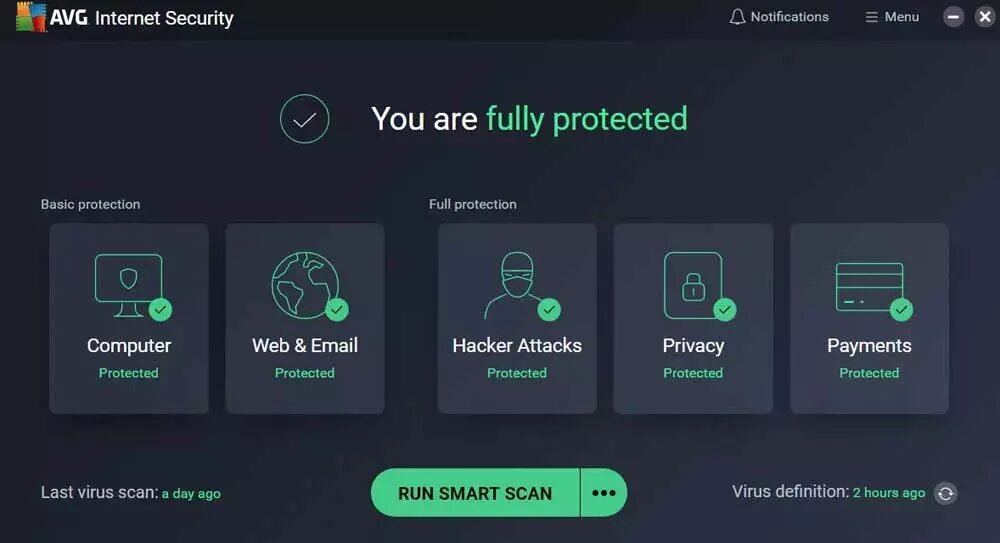 Next, we take a look at the next best antivirus: AVG. Josh flips the coin with a deadpan face AVG is one of the best-known free antiviruses because, well, it's one of the good ones. It has one of the most recognizable names in antivirus software for people who don't like paying money. AV testing shows AVG is similar in quality to Microsoft Defender. But AVG has an edge given they have anti-phishing and email protection features. So regardless of the comparable security scores, AVG receives a four out of five on security.
AVG being better at security doesn't help out with performance. It offers an initial scan slower than the average antivirus of comparable pricing. It also provides a slower boot scan, with quick scans still taking a hefty bit of performance, offering this a three out of five regarding performance ratings. Regarding ease of use, AVG puts everything upfront. However, they will ask you to pay for the premium version with invasive popups. But since everything is one or two clicks away, AVG still gets a four out of five regarding ease of use.
2. Avast Antivirus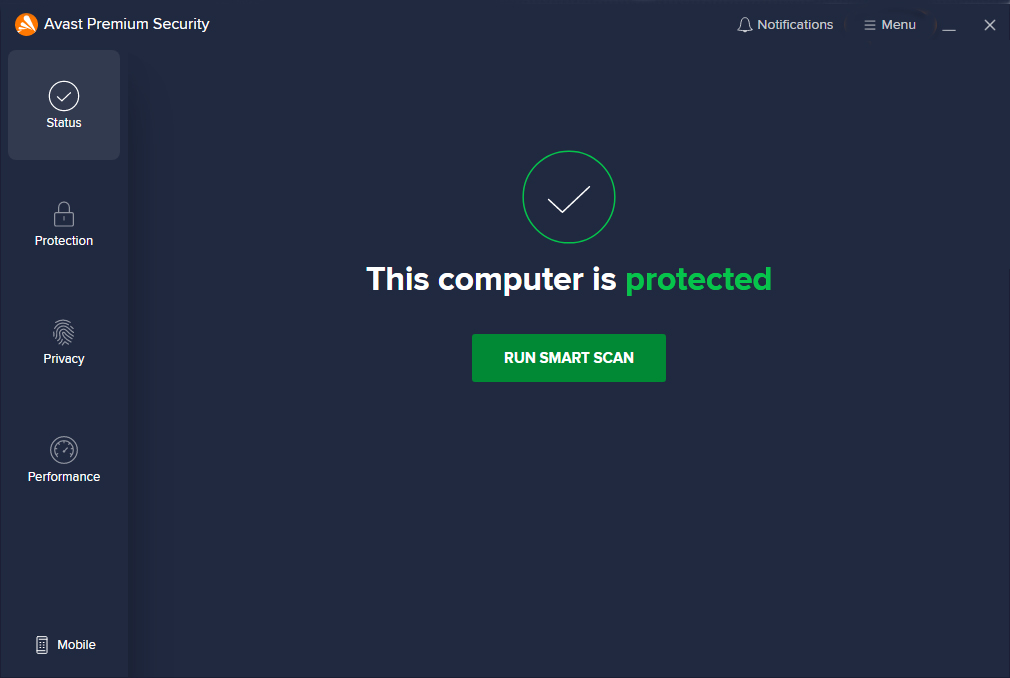 Avast is the next one on our list. You might recall that the same company owns Avast and AVG from our other not-as-free antivirus video. As a result, the two have identical testing figures from AVTest. While holding a shot glass. It even has the same browser-based defense features, giving it an equivalent score on security: four out of five chillis. Performance on Avast is slightly better than AVG, with significant slowdowns kept to full-computer scans and boot-level scans. So don't expect to use any intensive computer programs, but its performance is a four out of five based on our findings.
Lastly, the interface is about as simple as you might expect. Most of what you will need is on the left side of your program window, with the performance tab being useless unless you pay. The consistent reminder to upgrade makes the ease-of-use or user-friendliness a four out of five.
1. Bitdefender Antivirus
Our next option, Bitdefender, is the best overall. Bitdefender is a top product from AV-Test's perspective. Its free program is available across macOS, Android, and Windows. You also get web protection when browsing and a range of custom scans. The results? It gets a five out of five on security. It's one of the better ones regarding performance, having a relatively low impact during scans. The free version does not include any performance improvements like Avast, but it balances out with a sold four out of five regarding performance. Bitdefender takes a few design cues from Avast, having a left-facing series of icons enabling you to switch between security features. That makes most of your screen somewhat useless on the dashboard, as three out of five actions are paid features, giving it a three out of five.
So looking back, Bitdefender offers the best overall free platform. If you decide to pay for any of these, you can find some sweet discounts below. Paying for antivirus software gives you more security features, making them better than Windows Defender.