In this article we discuses that how to Convert Video into AI Art Anime tools website. AI-powered tools are experiencing a surge in popularity nowadays, with their origins traced back to OpenAI's introduction of the ChatGPT chatbot. This chatbot is available for free use and offers valuable information on a wide range of topics.
The effectiveness of ChatGPT and similar chatbots hinges on the clarity of the prompts provided. The clearer the prompts, the more satisfactory the chatbot's responses will be. With the advent of text-based chatbots, users are now seeking AI Video Cartoonizers.
AI Video Cartoonizers, also known as AI art anime generators, are AI-driven tools that transform your images or videos into animated cartoon-like visuals. These tools excel at generating animated cartoon visuals from real-world videos or footage.
How to Convert Video into AI Art Anime?
Currently, the options for converting existing videos into AI Art Anime are somewhat limited on the web. Existing options often require paid subscriptions and offer limited conversion capabilities.
One approach is to employ AI Anime Generators, but these tools typically do not support videos. They are designed to process images, swiftly converting them into anime-style creations.
Another method to create AI Art Anime involves inputting a text plot and requesting AI to generate an animated video based on the provided text. However, this process frequently necessitates extensive text input modifications, and the resulting video may not meet expectations.
For converting videos into cartoon-style or Anime visuals, consider the following methods:
1. Media.io
Media.io is an excellent web-based tool for converting videos into AI art. This versatile tool can be accessed from any web browser on both desktop and mobile devices. Here are the steps to get started: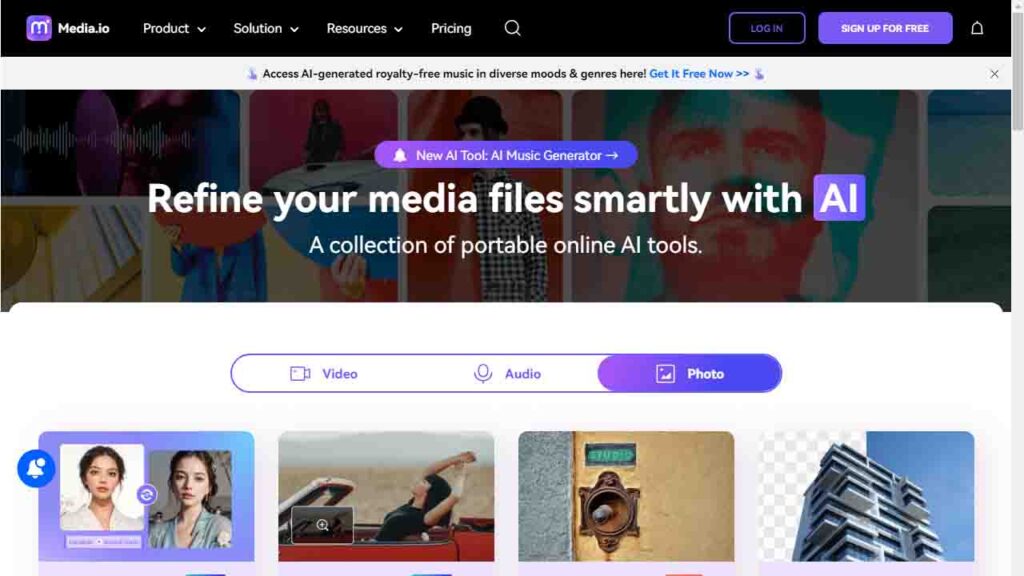 Open your preferred web browser and visit the Media.io webpage.
Upon loading the site, click the "Cartoonize your video" button.
On the following screen, choose the "Local File" option.
Upload the video file you wish to convert.
Be patient as the conversion process may take several minutes or even hours to complete.
Media.io is a free tool, but it requires patience due to the time-intensive conversion process.
2. ImageUpScaler
ImageUpScaler brings a variety of web tools to convert photos and videos into cartoons. It offers options like Photo Cartoonizer, Photo to Sketch, Image to Anime, and Photo to Painting, among others. The video to anime converter on ImageUpScaler can quickly transform your videos into anime-style art, complete with new color palettes, stylized backgrounds, and added animations. Here's how to use this web tool: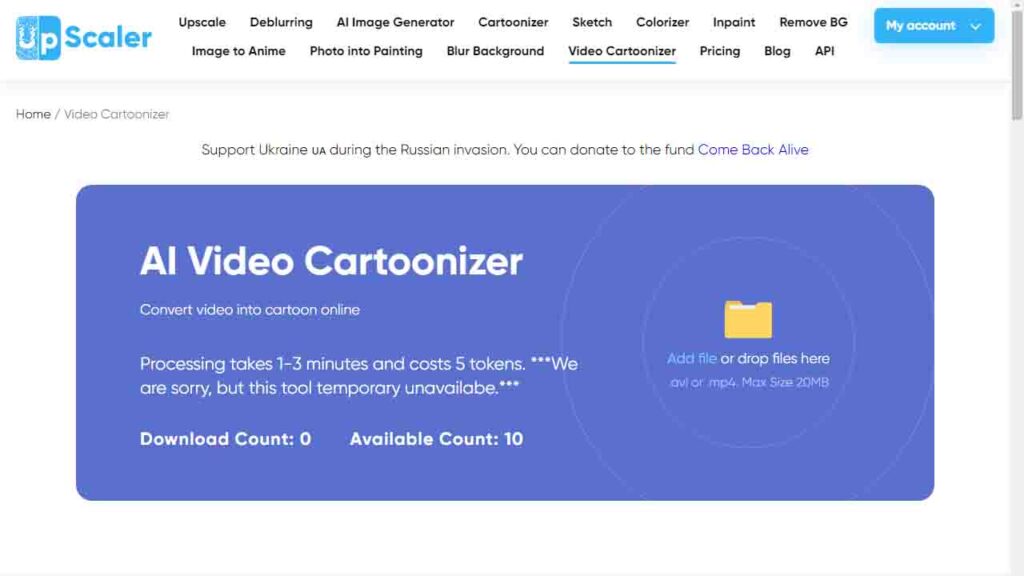 Open your preferred web browser and visit the ImageUpScaler webpage.
Once the site loads, click the "Add File" button and select the video you want to convert.
After the files are uploaded, choose "Anime" as the optimization type.
Click the "Cartoonize video" button to initiate the conversion process.
Wait for the site to process and convert your video file.
Once the conversion is complete, you can download the anime-style video to your computer.
ImageUpScaler is a valuable tool but has some limitations, such as supporting only AVI or MP4 formats and imposing a 20MB file size limit in the free version, which offers ten tokens for video conversions.
3. Melobytes
Melobytes is another web-based tool for converting videos into cartoons or anime-style visuals. Melobytes is an online platform that offers a wide range of AI-powered creative tools, including those for art and music exploration. Here's how to use Melobytes for video conversion: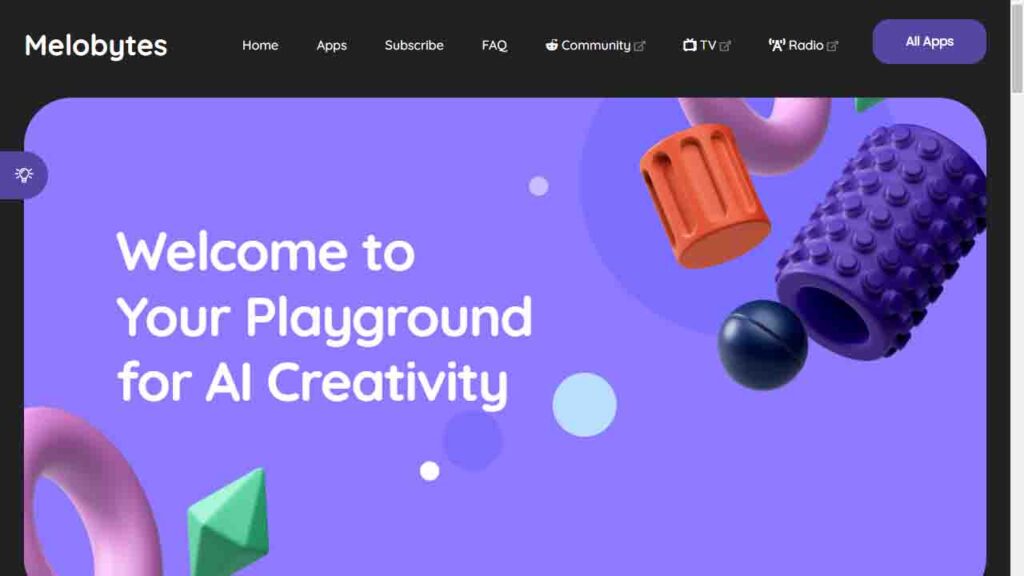 Launch your preferred web browser and visit the Melobytes webpage.
Click on the "Upload" button next to "Upload your file" and select the video you wish to convert.
Keep in mind that Melobytes currently only supports short videos (up to 5 seconds). If you upload a longer video, Melobytes will automatically trim it down to 5 seconds.
Click the "Convert" button to start the video-to-cartoon conversion process.
Wait a few minutes while Melobytes processes and converts your video into a cartoon-style format.
Once the conversion is complete, you can view the output file and download it to your computer.
Melobytes may produce somewhat disappointing results, so it's advisable to upload high-quality videos for better conversions. Additionally, creating an account is mandatory to use this site for video conversion.
These are some of the best methods to convert videos into AI art anime. While these tools can perform the conversion, it's worth noting that the output quality may vary, as many of these tools are still in the beta phase and may require further refinements. For those seeking more options for Video to AI art anime conversion, exploring additional tools on the web is encouraged, and sharing any discoveries in the comments is appreciated.