Android offers a multitude of features to its vast user base, making it the preferred choice for billions of smartphone users. One of these features is the ability to track your Android device using your Google account. However, to do so, you'll need the device's unique IMEI number. But what if you don't have access to the IMEI number? Here's a solution to help you find or recover the IMEI number of your lost Android device.
Finding or Recovering the IMEI Number of a Lost Android Device
Obtaining the IMEI number of the Android device associated with your Google Account is a straightforward process. Let's delve into the steps below.
Locate the IMEI Number via Google's Find My Device:
Google's Find My Device is a service available for all Android smartphones. When you link your phone to your Google Account, the Find My Device service automatically gathers essential details about your phone, including the IMEI number.
Even if your phone's location services are disabled, you can still retrieve information about your connected phone, such as its IP Address, using Google's Find My Device service. Here's how to use it to find the IMEI number of your Android device:
Start the web browser that you prefer (Google Chrome is suggested).
Once the browser is open, visit the following webpage.
Ensure that you are logged in with the same Google Account you use on your phone.
Open Google Account Setting .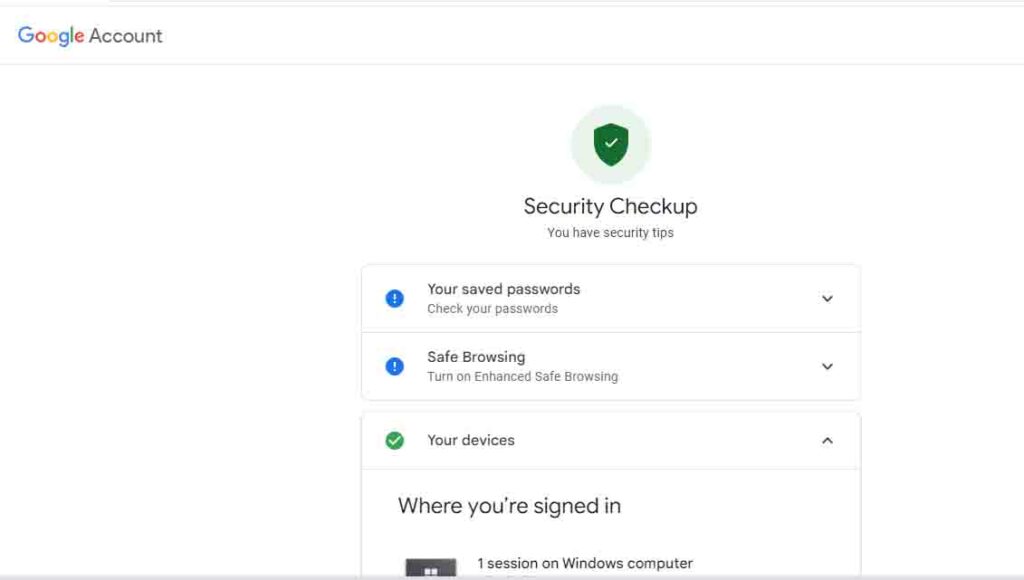 in the you devices section select your Phone.

Click the Find device Button.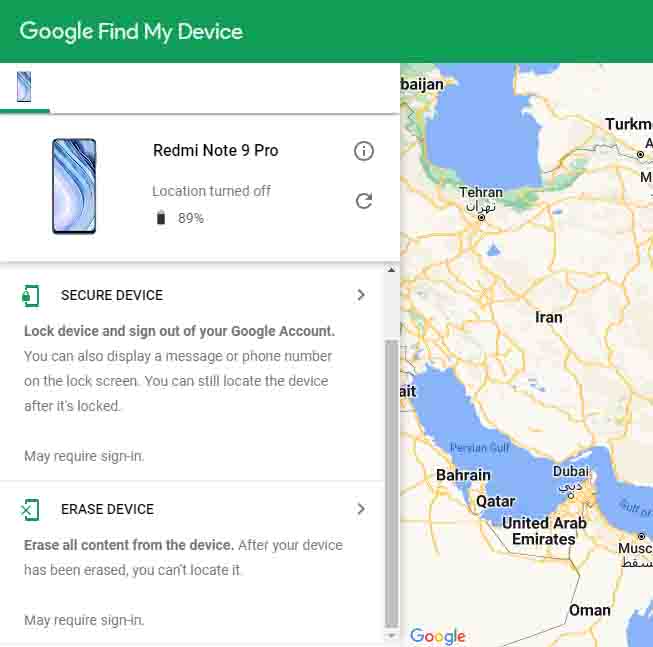 Click on the information icon next to your smartphone model.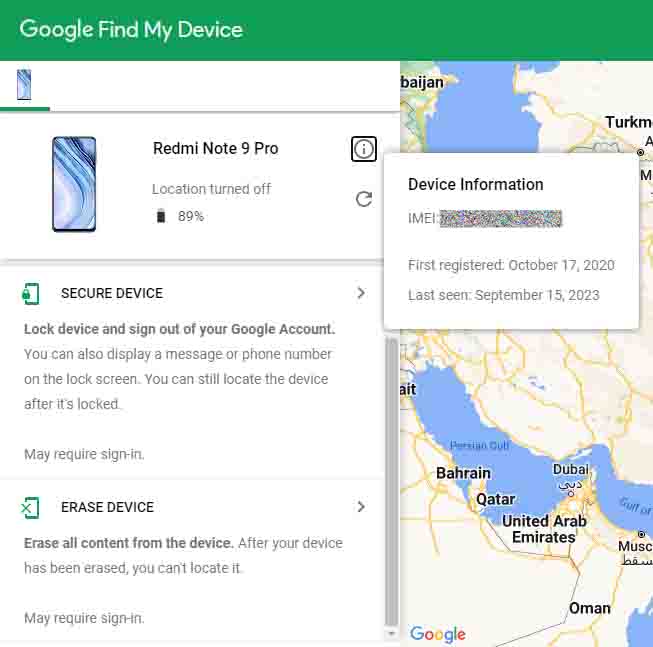 Now, you'll have access to the Device Information. Simply make a note of the IMEI number.
That's all there is to it! This method offers the simplest way to discover the IMEI number of your Android smartphone.
In conclusion, this guide provides you with the means to find or recover the IMEI number of a lost Android device. Using this method, you can confidently locate your lost Android by obtaining its IMEI number and potentially identify the person who possesses it. We hope you find this information helpful and encourage you to share it with others.